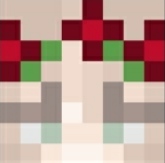 S3xyBerry
16 days ago
This is tricky to balance(we saw how that went in n1)but would allow players that are out of the mainstream monotone trade niches (machines, nether stars, runes) to be able to actually sell some stuff and have a profit that isn't Gold digging/Silver.

I dont see why we shouldnt add more alternatives to income like this that isn't player driven. Say a farmer would like to sell wheat, bread, potatoes, carrots, wood, etc. Aka stuff that players dont buy because they can just make their own farms.

You can argue this will inflate stuff more I can argue that this would make small money making for new town residents very possible and it would be balanced by the fact that you have to travel there to sell goods.

What that means is it will add more flavour into the game like old piracy where looting transport ships actually had a purpose other than just saying L to your victim.

Im more interested into the thoughts of players that experienced those outposts and how it could be more balanced compared to n1 counterparts. But if anyone else has an idea give it a shot why not.

Speaking of which I had no idea how u could exploit it, my income used to be bread and it was rather casual amd balanced despite owning loads of chunks of agricultural land. I only learnt that it was exploitable after I played n1 and I didnt quite understand why ngl.

I suggest the prices should be reasonable and farmer(simply the ones for farm crops)androids be removed so it doesnt become a semi automated money farm.

Thoughts?