We're pleased to introduce siege statistics to Nations. Powered by a custom plugin that collects data during battle sessions, they are now available to view both in-game and on a dedicated website.
Website
The new sieges website, sieges.ccnetmc.com, allows you to explore all siege records held by the server.
Kills
The home page lists all siege kills and can be filtered by player name. You can further refine your search by choosing to view only their kills or deaths.
A death is registered as your kill if you dealt the most damage to the player over the 10 second period before their death. It registers as an assist for everyone else who dealt damage during that period.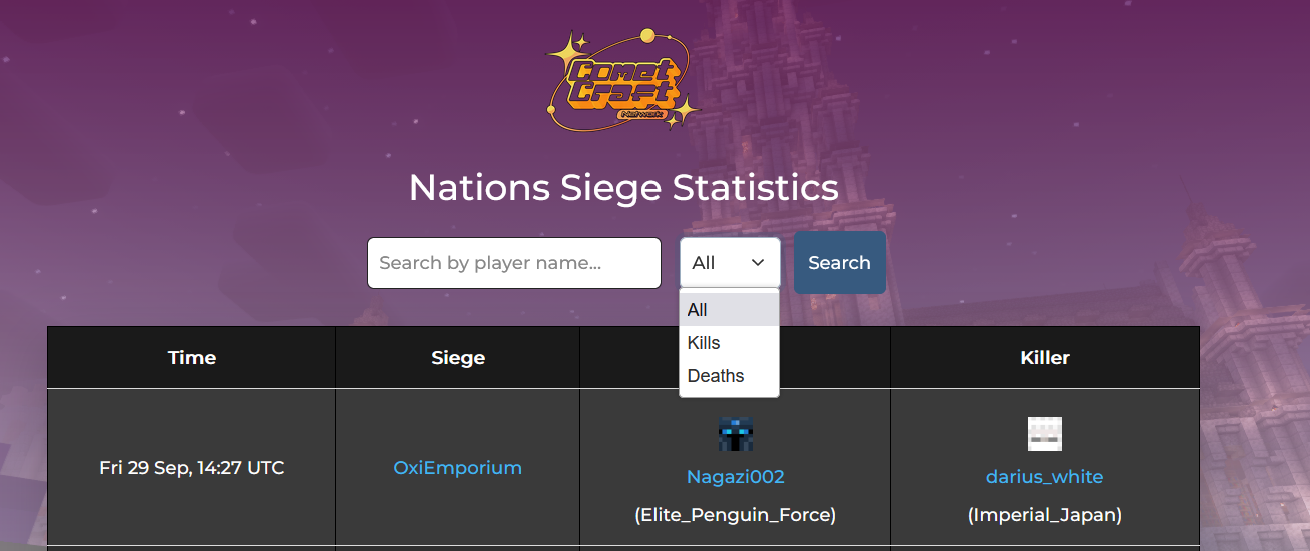 Sieges
The sieges page lists all sieges and can be filtered by town name. Each siege has a link to its own page.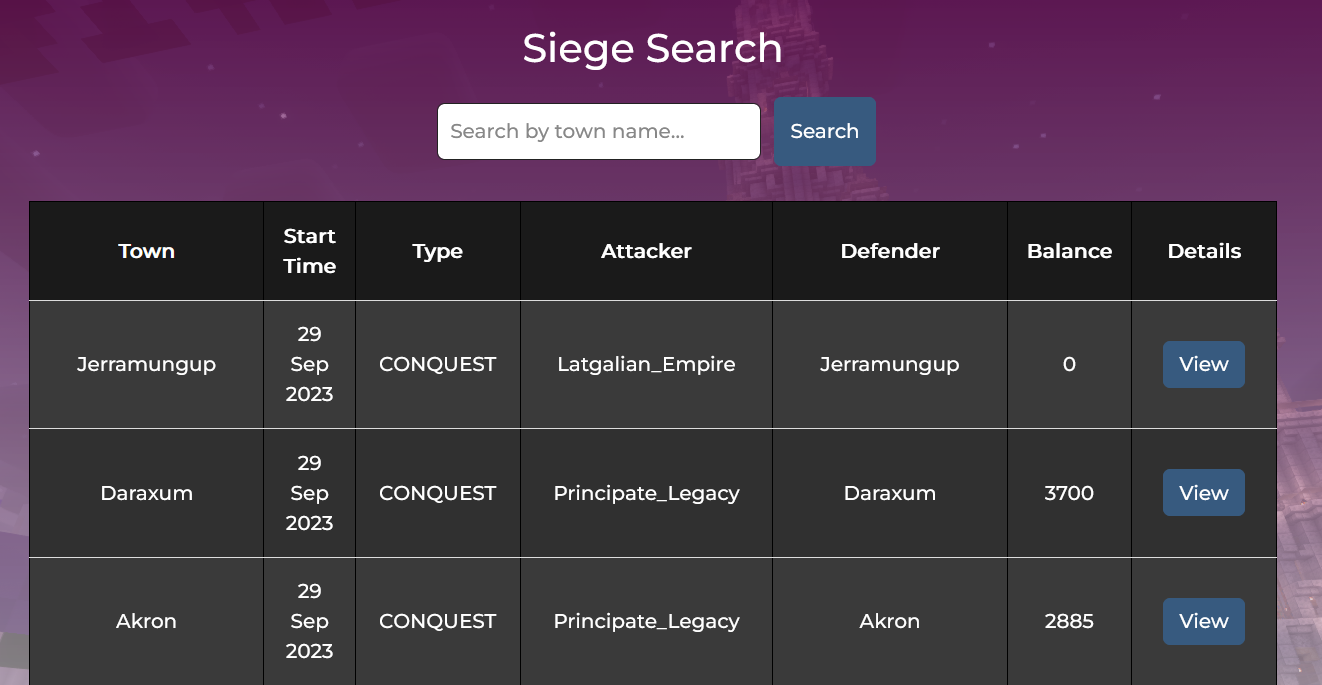 Siege
The individual page for each siege reveals finer details, such as the number of kills, deaths and assists for each side.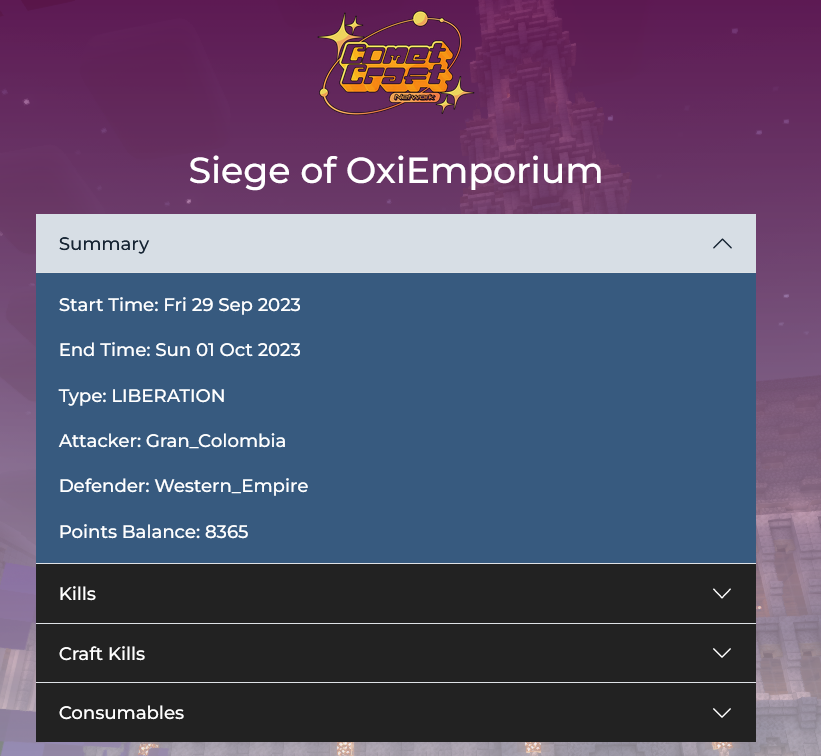 Further down, a graph displays the progression of the siege balance and earned battle points by battle session.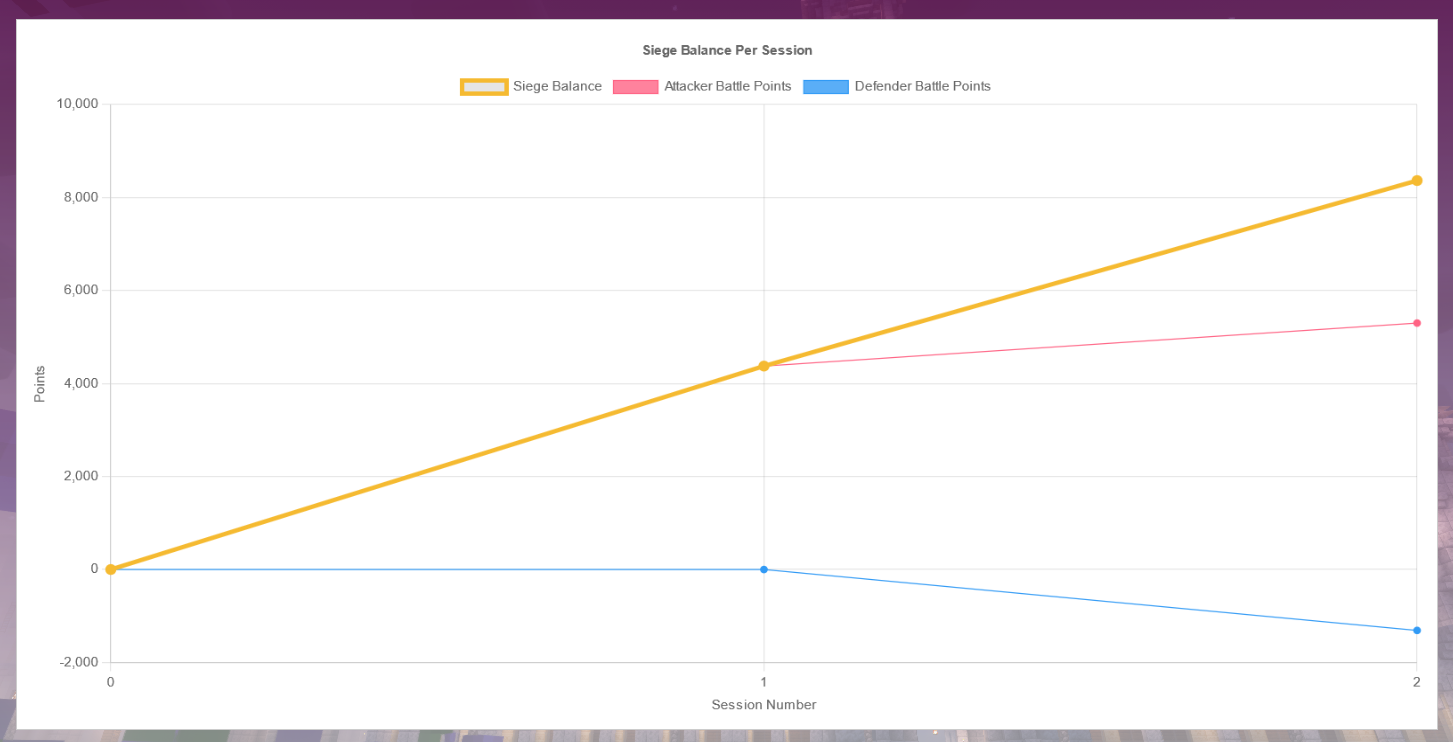 Players
See the list of players for whom statistics are available in the players page.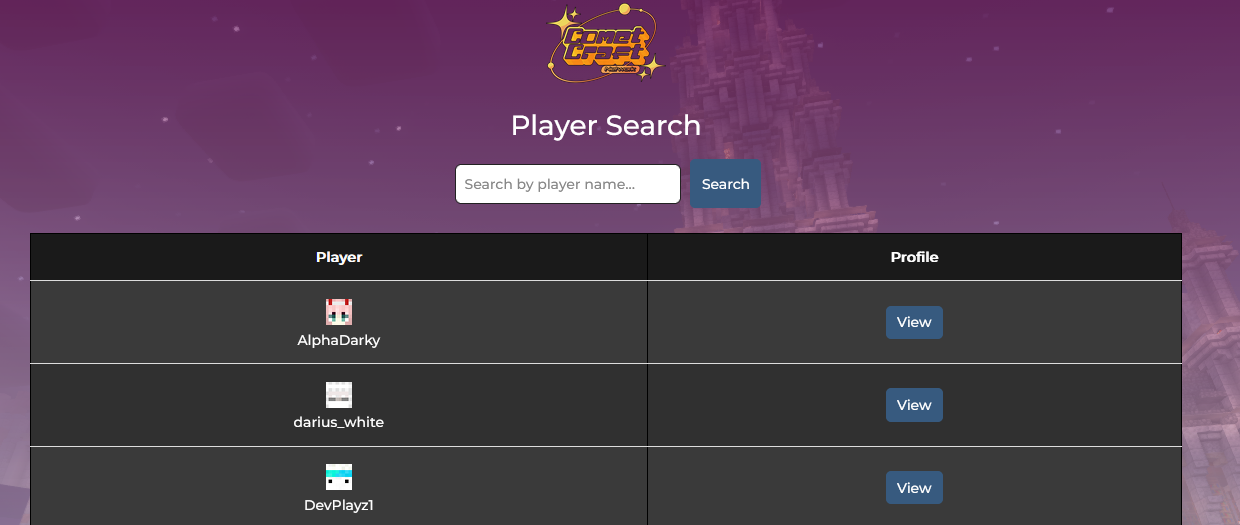 Each player's page displays their personal statistics, including KDR and KDA, as well as their kills and deaths.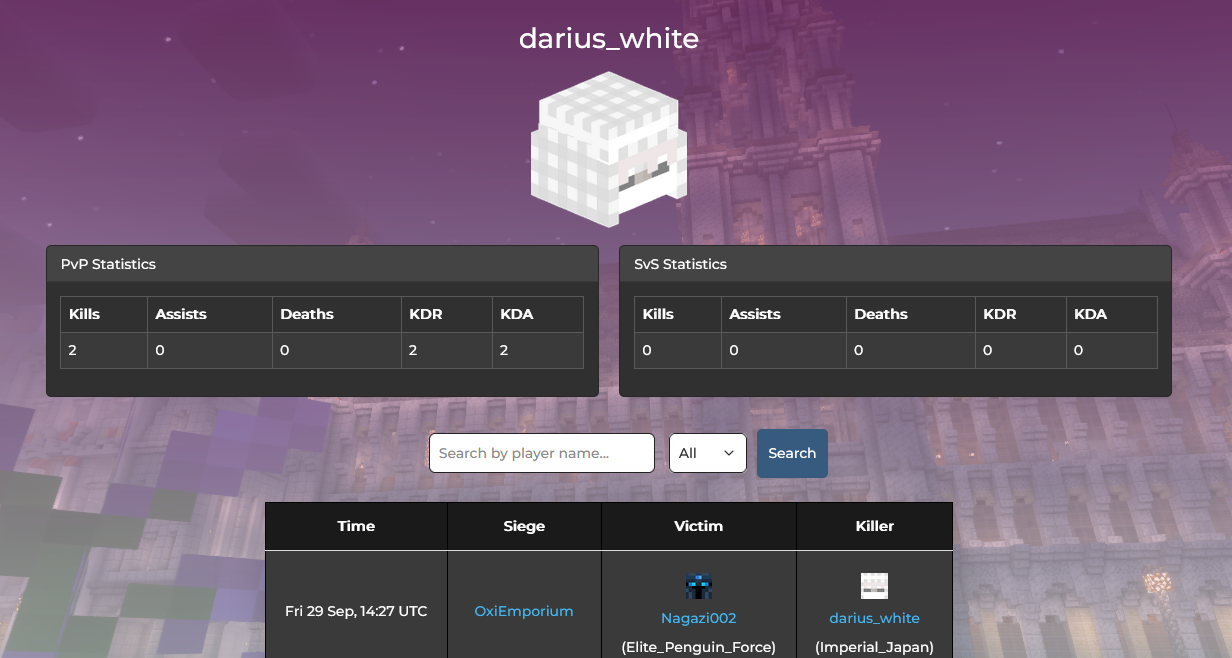 In-game
Prefer viewing statistics from in-game? No problem. There are currently three commands:
/siegestats summary: Lists your aggregate PvP and SvS statistics, including KDR and KDA.
/siegestats listkills: Lists your kills and assists individually. This does not display SvS kills and assists at the moment.

/siegestats

listsieges

: Lists your per-siege statistics.

Siege statistics are experimental, so be on the look out for bugs. Name changes are not currently supported, but may be in the future. Have any suggestions? Let us know on the suggestions forum, or as a reply to this thread.
Last edited: 2 months ago
x 5